Normal probability distribution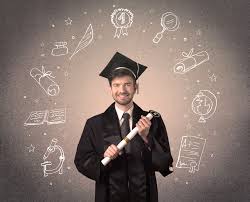 The_Don.
answered · 11/05/2021
Tutor 4.9 (68 Reviews)
Statistics Tutor
Answer
Normal distribution mean
The mean of the normal Distribution is usually equals to Median and Mode.
Notably, it is symmetry about the center.
The 50% of the entries are less than the mean and 50% are greater than the mean.
Normal standard deviation
The Standard Deviation measures how spread out the numbers are.
For instance;
A food distribution company receives rating has 10 ratings ranging from 1-5
The mean of the ratings would be a point between ratings 1.5 and 3.5
=2.5
The mean will be 2.5
b) Calculating the Standard deviation will be;
Taking a 95% confidence interval on the ratings.
As illustrated in the excel presentation above, there are three parts on each side of the curve which depicts the 3 standard deviations.
=0.6667
Thus the rating has a standard deviation of 0.6667
. Was this Helpful?
Get Online Tutoring or Questions answered by Experts.
You can post a question for a tutor or set up a tutoring session