What is binomial distribution?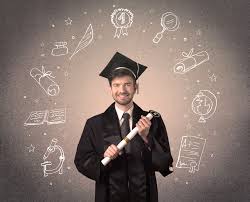 The_Don.
answered · 14/04/2021
Tutor 4.9 (68 Reviews)
Statistics Tutor
Answer
A Binomial Distribution is an example of a distribution for a discrete random variable. Plausibly, it is an extension of the Bernoulli distribution which encompasses more than one trial. It consists of identical and independent trials where there are only two possible outcomes on each trial. ie Success and failure
Notably, the probability of an outcome is the same from trial to trial.
The random variable is the number of favorable outcome.
Let a trial result in success with a constant probability p and in failure with a probability then the probability will be given by:
It is a probability distribution with parameter (n,p)
Note:
. Was this Helpful?
Get Online Tutoring or Questions answered by Experts.
You can post a question for a tutor or set up a tutoring session